ECU's
Software
Download the FREE DTA software, both DOS and Windows versions by following the links.
Prices subject to tax and carriage.


Badger5 use DTA ECU's as part of our 16v VW/Seat full conversion systems or stand alone with all anciliaries as required.
There is no easier, nor user friendlier ECU software system available today. And it's a FREE download to try. This is no cut down version, this is the Full Feature Win32 version. (How many other ECU manufacturers give their software away to try) How many other ECU manufacturers lock you into their "Dealer Network" . With the DTA systems we supply, YOU are in full control and we are only an email away for support. Software is available to run under DOS or Win32 applications like Win98,NT4.
Introducing the "Dogs Danglies" DTA P8Pro Ecu. Now, not only does the DTA software have no competitors with respect to ease of use, it now pushes the envelope in features and performance.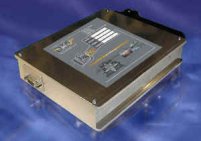 DTA P8Pro ECU Features Without doubt the worlds most user friendly mapping software - FREE! Eight individually controllable coil drivers for unequal firing or different cylinder advance. Eight injector drivers, with individual adjustments, for sequential injection up to eight cylinders or control of up to 16 staged twin injectors. Full 3 or 4 wheel traction control with switchable, on dash, on/off and wet/dry settings. Launch control with numerous options. Full turbo anti lag facilities, switchable on dash. Turbo pressure control with overboost protection. Idle speed control. Nine auxiliary outputs for various functions. Extensive data logging. Compensation for air temp / water temp / MAP or barometric pressure on fuel and ignition. Closed loop Lambda control. Full turbo pressure control variable by RPM with overboost protection. Steering wheel button controlled start line RPM limit. Full power shift cut. Temperature dependant idle speed control via PWM valve. Dedicated shift light output. Dedicated Tacho output. Two stage main RPM limiter. Dedicated fuel pump control. Full start-up fuelling map. Throttle transient enrichment map. Self test facilities for ignition and injection. Diagnostics and peak recording. Real time mapping, no EPROM's required. Software programmable for most crank wheels, (Honda Blackbird, Rover, 36 - 1, 60-2 etc). All main 3D maps (20 x 14) have user programmable break points. Max. RPM 16,000. Click here to get your free copy to see for yourself. (DOWNLOAD SOFTWARE) Price £850 GBP
General Billet machined enclosure. 32Mhz Processor. 55 pin, sealed, reliable, easy to use connector system. Free upgrades for one year. Two year warranty (flexible - if we think a problem is our fault DTA rarely charge!).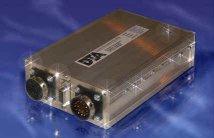 DTA EXP48 ECU MAIN FEATURES Full Ignition control and amplification for up to 4 cylinders distributorless, 8 cyl with distributor Full fuel control of up to 16 injectors (staged and switchable on RPM in 2 banks ). Compensation for air temp / water temp / MAP or barometric pressure on fuel AND ignition. Closed loop Lambda control, Full turbo pressure control variable by RPM with overboost protection. Full single gear traction control (launch control). Steering wheel button controlled start line RPM limit, Full power shift cut. Temperature dependant Idle speed control via PWM valve (shared second bank of injectors). Auxiliary output switchable on RPM / water temp / manifold pressure (shared turbo control). Dedicated shift light output. Dedicated Tacho output. Two stage main RPM limiter. Dedicated fuel pump control. Data logging for 3/5 minutes. Full start-up fuelling map, throttle transient enrichment map. Self test facilities for ignition and injection. Diagnostics and peak recording. Real time mapping, no EPROM's required Software programmable for most crank wheels (Honda Blackbird, Rover, 36 - 1 , 60-2 etc.) All main 3D maps (20 x 14) have user programmable break points. Max. RPM 14,000 SOFTWARE - DTA systems are renowned for their user friendliness and functionality, Both Windows 32 bit and DOS software is available free of charge. Click here to get your free copy to see for yourself. (DOWNLOAD SOFTWARE) Price £550 GBP