Testimonials
Here are a few of our customers who took one of our systems and now get over 200 bhp - read their stories here
Worldwide customers cars
NEW USA Official Distributor Annouced for Badger5 Performance Induction Systems. - Kris Valdez of Dynamic Racing Solutions http://www.racesolutions.com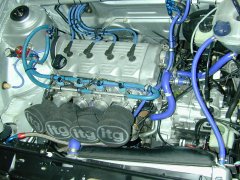 Badger5 Throttle Kit-DTH 16v VW/Seat throttle bodies fitted to an A2(MK2) Race Golf. Engine Spec is:- 2.1ltr, 83.5x92.8, 12.5:1 CR, Schrick 268/276 combo, 4-1 Header, TECII, producing 185bhp @ wheels and 147lb/ft torque on a Dynojet. Built with Kris Valdez when at Velocity Sport Tuning. This is one mean, competetive machine, setting very fast lap times. For more information on this engine and services available from Kris @ Dynamic Racing Solutions you can visit the DRS website at http://www.racesolutions.com Kris Valdez can be emailed at kris@racesolutions.com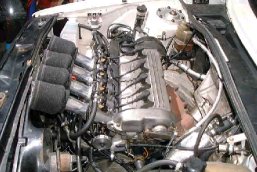 Badger5 Full Kit-DTH 16v VW/Seat throttle bodies & DTA EXP48 ecu fitted to David Johnstons MK2 Golf Rally car. The engine spec is 2ltr, with gas flowed cylinder head, Kent Rally cams, Quaife 6 speed gearbox. Self installed to a very high standard, running with our Badger5 supplied engine map. Power produced is 213bhp@7312rpm and over 160lb/ft of torque. Davie competes in rounds of the Scottish National Rally Championship. On his first outing with his new Badger5 throttle conversion system, Davie was first in class, and first 2 wheel drive car, before gearbox problems sadly ended his Rally.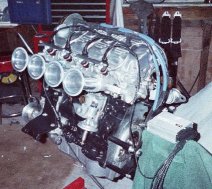 Badger5 Full kit-DTH 16v VW/Seat throttle bodies & DTA EXP48 ecu fitted to USA based Boyd Drews MK2 Jetta. This engine features high compression 83.5mm JE forged pistons in a 9A block displacing 2035cc, RC engineering injectors, ARP race fasteners, schrick 260/276 cams, alloy schrick baffled sump. This is mated to a 6 speed VL Enterprises gearbox. This car will be used for 1/4 mile drag racing.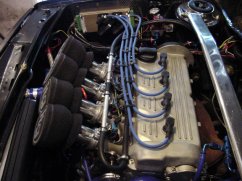 Badger5 Thottle only kit-DTH throttle kit fitted to Jason Whipples USA car. This time the Badger5 throttles are mated to an Electromotive TECII ECU system, local to the USA market. (Badger5 throttle bodies will work with any aftermarket mappable ecu system of your choice). Jasons engine is a 2.1ltr, running 84.5mm JE forged pistons, RC engineering injectors, CCH cylinder head, schrick 268/276 cams. One memorable comment Jason made was "it sounded like an F1 car only faster", when he first fired it up and revved it.